About Us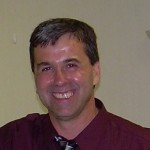 Thank you for taking the time to learn more about us!
We are a small family-owned & operated company founded in 2007 by Ronald V Thibodeau Sr. of Hudson NH. The Thibodeau family has been in the Flooring Business for over 30 years!
You will find that our way of doing business differs greatly from that of  "Big Box" Stores, or even your typical Main Street Retailer. Why can we say that?  Although we have a Designer Studio available by appointment at your convenience, we are more than happy to bring our store to you!
Another factor that makes us unique is our top-notch installers. All carpet installed by us is guaranteed not to wrinkle because it is power-stretched. Most installation today is installed with a knee-kicker, which is not capable of stretching carpet to the degree necessary to prevent carpet from wrinkling in the future.
Most Carpet Retailers will not warranty against carpet problems after 1 year. After 1 year is typically when most problems begin to manifest themselves.
At Flooring Innovations our Motto is: "Doing the Job Right the 1st time!" and we mean it.
Please feel free to call or email me personally with any questions you may have regarding your future flooring purchase. I will happily answer your questions. Flooring is a large purchase and whether you decide to go with us or not, you should do all you can to make an educated decision.
You can reach me personally at:
(603) 234-2064   or email me at ron@allthatflooring.com
I look forward to hearing from you!
Sincerely,
Ronald V Thibodeau Sr.
President – Flooring Innovations, Inc.